"Fashion passes, style remains"
Professional Courses
Tailoring courses with a minimum duration of 400 hours which provide for a final exam for the professional certificate
Short Courses
Short courses, starting from 30 hours, dedicated to cutting and sewing and tailoring adaptations. This course is suitable for those who have little time and want to focus on their hobby.
Specialization Courses
Courses which vary from embroidery to wedding dresses, suitable for those who have already undertaken studies in fashion sector and want to deepen our method.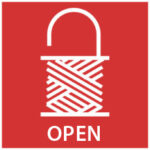 You can start the course at any time, registrations are open all year round being our individual courses and tailored to your interests.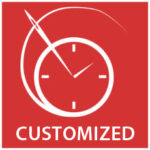 We will study with you a calendar and a CUSTOMIZED hourly plan based on your time availability.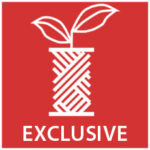 Our choice is to favor a limited number of students in order to better follow a path of personal and professional growth that aims to train passionate and competent craftsmen.
OUR HEADQUARTERS

VIA ILARIONE RANCATI 24/A
MM1 TURRO,  MILAN
LESSON TIMES
The lessons take place mainly over three shifts:

DAY, AFTERNOON and EVENING

We are open again and our lessons have been resumed since May 25, 2020

We receive by appointment only
THE BASES OF PROFESSIONAL TAILORING LEVEL 1 This 400-hour course is preparatory to all subsequent courses
PROFESSIONAL TAILORING and ARTISANAL PATTERN MAKING The course is aimed to those who want to create tailored clothes from the design of the pattern to the finished garments. In this course the students will learn through our theoretical-practical method.
COSTUME DESIGN The course trains theater tailoring technicians. Our students will achieve all the know-how necessary to undertake the fascinating and complex craft of costume designer. They will be able to work in specialized tailor shop, at theater companies, in small television productions and cinema sector.
HAUTE COUTURE DESIGN The course trains complete haute couture professionals. The students will be able to create original garments with perfect fit finished in every detail.
CUTTING AND SEWING Courses of 100, 150, 200 hours. In these courses will be taught the simplest sewing techniques, going from the simple hem to the finished garment
TAILORING ADAPTATIONS Fast courses starting from 30 hours. The goal is to make the participant independent in knowing how to make more common tailoring adaptations.
Specialize with us
The specialization courses are dedicated to those who already have solid bases of modeling and tailoring acquired in advance. In these specialization courses students will enrich their study and professional training.
Some courses have a number of hours studied ad hoc; others are customized according to the student's previous knowledge.

 Together we will evaluate the most suitable course for you.

THE STYLE OF CLOTHES Customized course on the study of the various types of existing clothes
OPENING TIME
We are open again and our lessons have been resumed since May 25, 2020
We receive by appointment only
From Monday to Friday from 10:00 to 19:00
On Saturday from 10:00 to 13:00
Contact Us
Via Ilarione Rancati 24/A, 20127, Milan